2 August 2014 at 3:22 pm
by Jonah
Wednesday, July 30
Randy, Berck, and I took the bus in the morning in time to get to the RV composite building class, but unfortunately the class was cancelled.    We took a regular composite class, but didn't stay for the hands-on part.
Berck took a TIG welding class and wanted me to attend it with him.  It was really interesting, but I fell sound asleep in my metal folding chair.
Berck and I explored the exhibit booth hangers.  Berck found the instrument panel we want for the plane. We also bought a cool tool for making hose clamps out of wire.
Berck and I stayed for the night air show, which mostly consisted of aerobatic planes shooting fireworks off while flying their routines. It was pretty cool.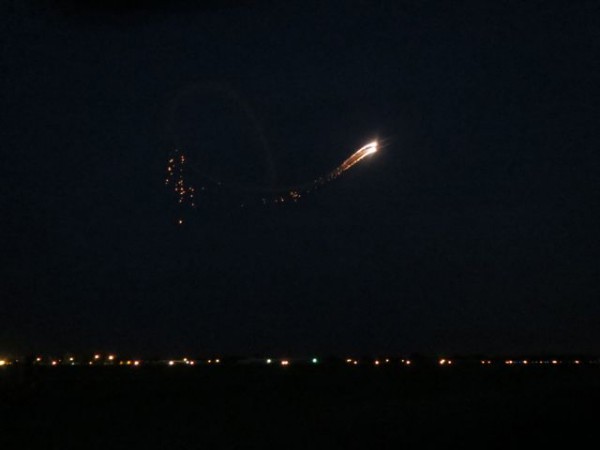 The show ended with a very impressive fireworks show.
Everyone left at once when the show was over, and we got in a gigantic line for the buses to take us back to the city bus terminal.  Our driver went straight to the college, where all but four of us got off, and then he said he'd take us to the terminal, where Randy picked us up.  We finally got home around 11.