Archive for July, 2015
17 July 2015 at 11:11 pm
by Jonah
2 July 2015 at 9:02 pm
by Jonah
We have a lot of books.  Most of them are labeled and organized by Library of Congress numbers.
Here's rare books and A – J or general works through political science (and some beer/mead storage) upstairs: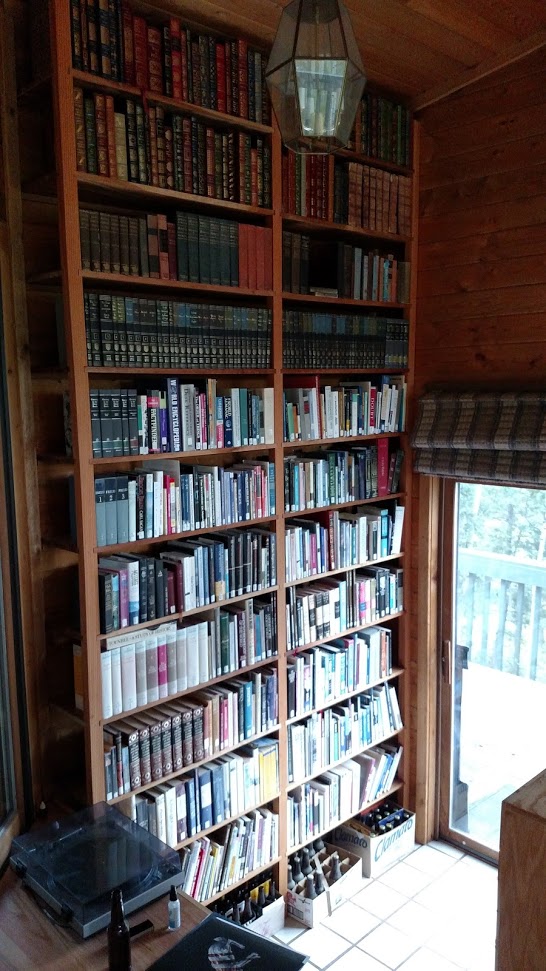 Opposite are records and more beverage storage: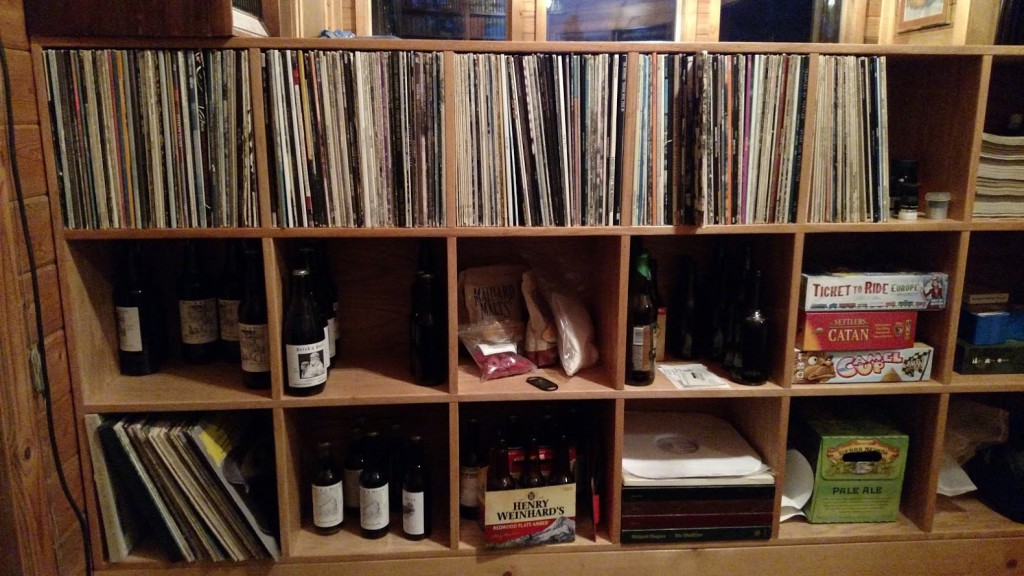 The downstairs bedroom holds CDs and K – P or law through literature: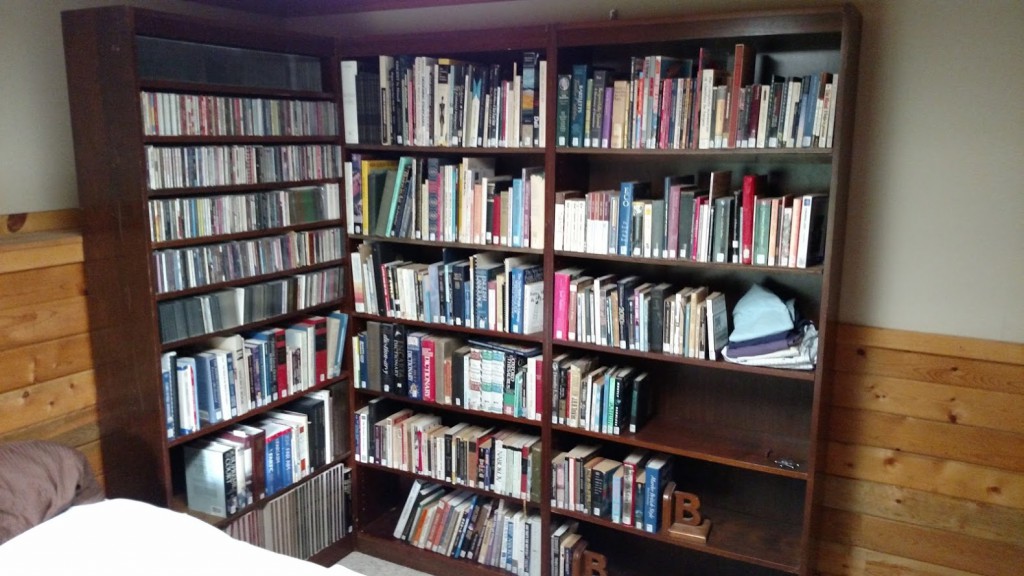 Here's the rest of the books in the bedroom, PS or American literature: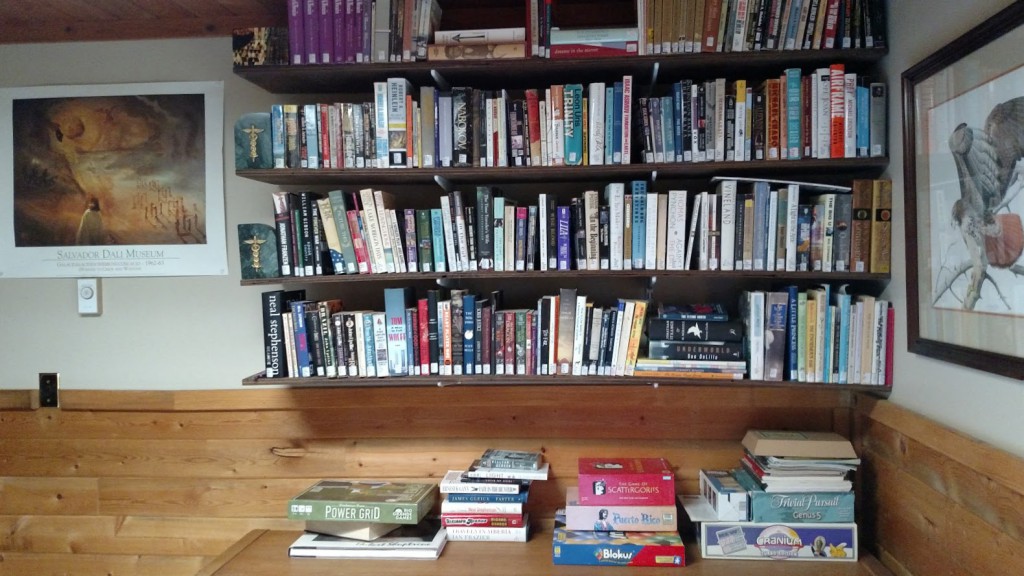 (Also some of the books that haven't been labeled yet.)
The collection ends in Q – X or science through information resources, along with oversized books. The last column except for the last shelf is all cookbooks (TX):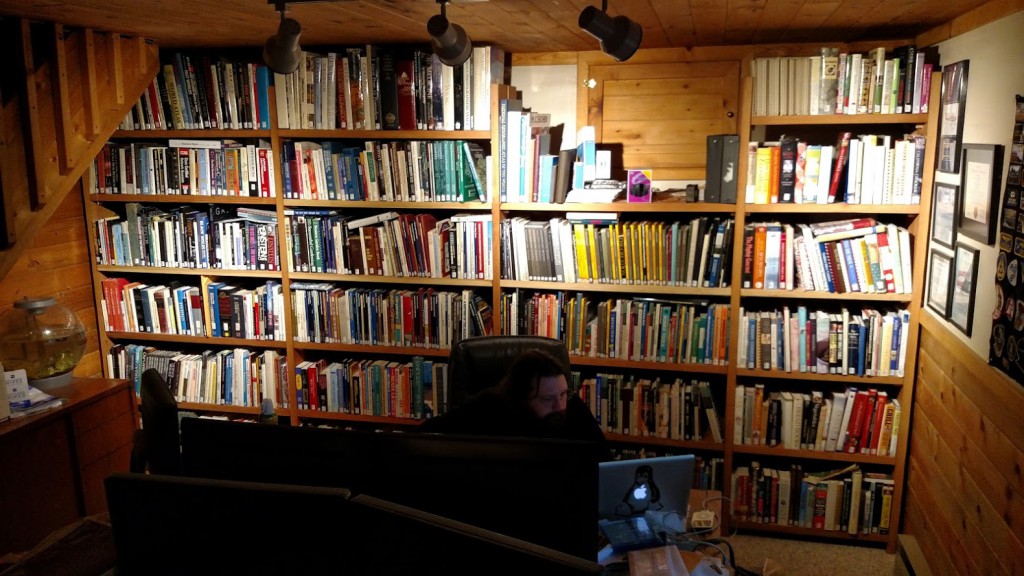 The upstairs guest bedroom holds serials and notebooks.
This doesn't include the stacks of books on the coffee table, on my desk, and next to my bed.