by Berck
Fire suppression finally installed. Stroud did, in fact, send the right bracket/clamps. It's just the bracket looks short and the clamps didn't reach because the car is bent. Some massaging with a sledge hammer and it fits fine now. I hope to be done bending and flaring tubing for awhile. The steel stuff is rough.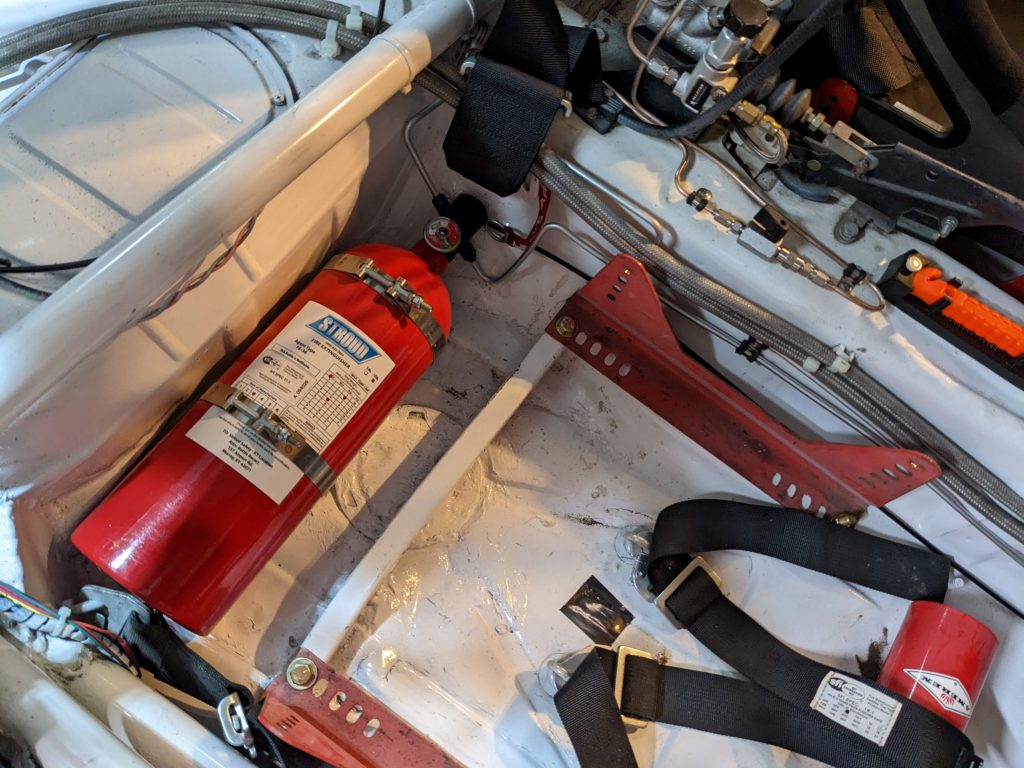 Driver side nozzle is under the steering column: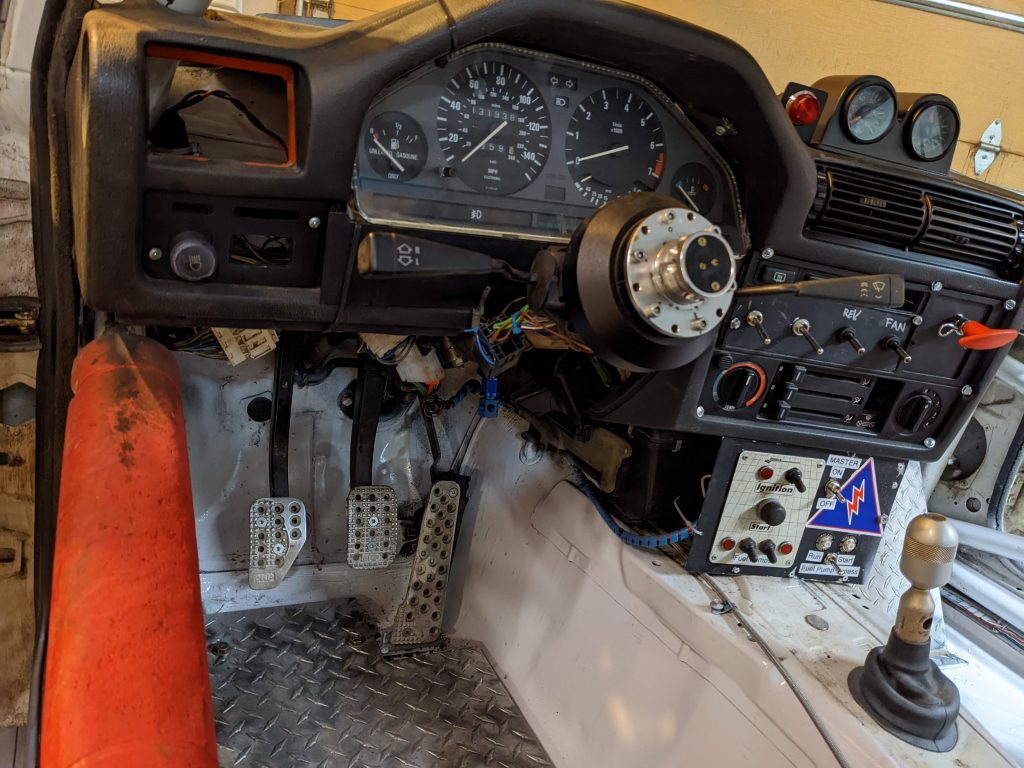 Codriver nozzle is under the soon-to-be-removed terratrip.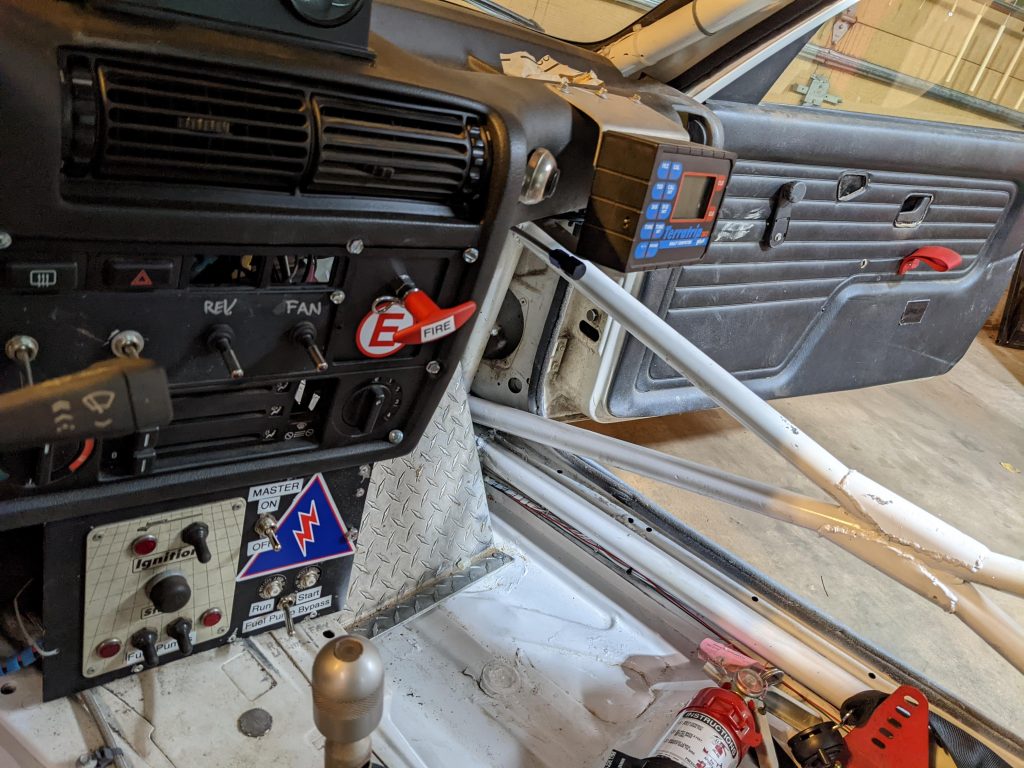 Next up: I need to do something about the driver position. Actually, the driver position is mostly fine. Maybe a little higher than I'd like, but that gives me enough pedal clearance. I can barely reach the steering wheel, which is easily fixed with the steering wheel spacer the car came with. I think the original builder was taller than the previous owner. Unfortunately, that does nothing for the shifter. It's pretty hard to reach in 1,3,5. I'm thinking I should buy some cheap ebay shifter and bend it. Open to advice from Josh or any other E30 people reading. (I don't really care whether it's a "short" shifter or not, except that short will probably also make it easier to reach).