So Berck came across this article on the Internet about how to make your own bacon.  The first step is procuring some pork belly.  He asked at Whole Foods, and they suggested he try Andy's Meat Market.
$22.13 later, we had ourselves some pork belly.  Here's Berck wiping it off with paper towels.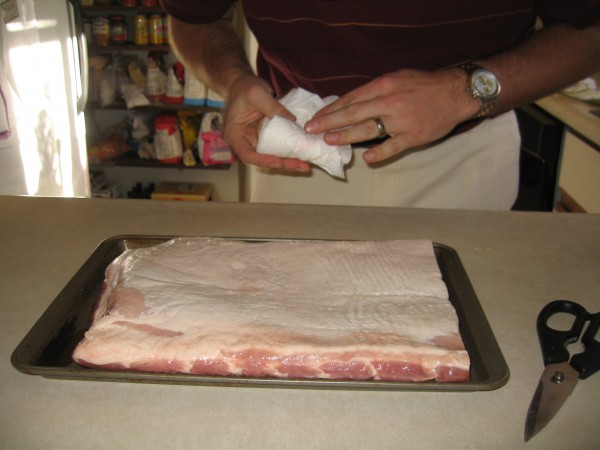 Here he is adding a mixture of salt, sugar, and pink salt (sodium nitrite).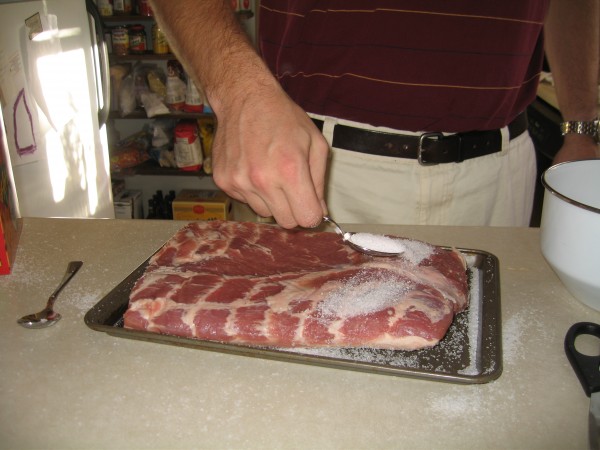 Then it goes in a plastic 2 gallon "Ziploc."  Berck had to make a special trip to King Soopers to get some.
Next he mixed up the spices.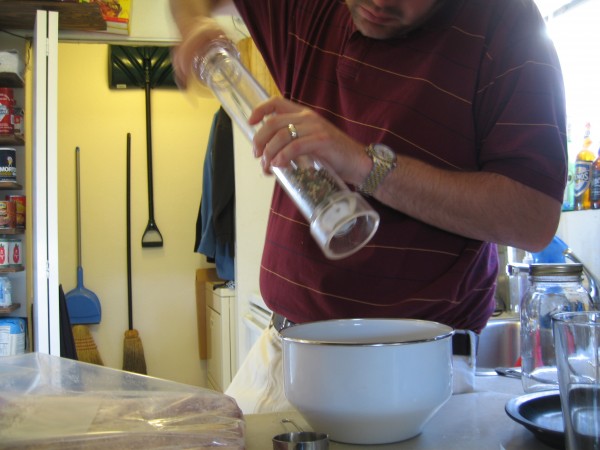 Chopped some garlic…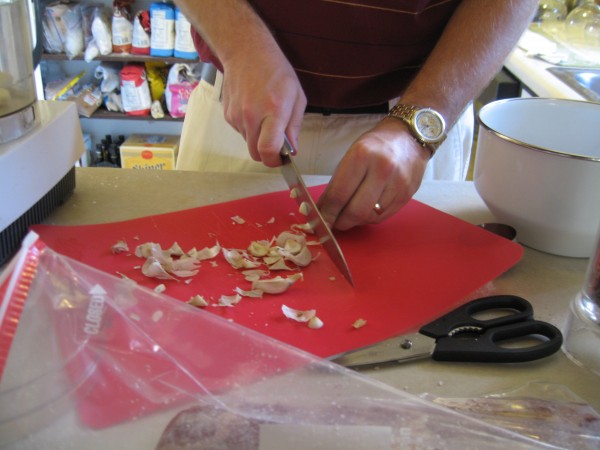 Added some brown sugar, a crumbled bay leaf, some thyme, and red pepper and then smeared it all on.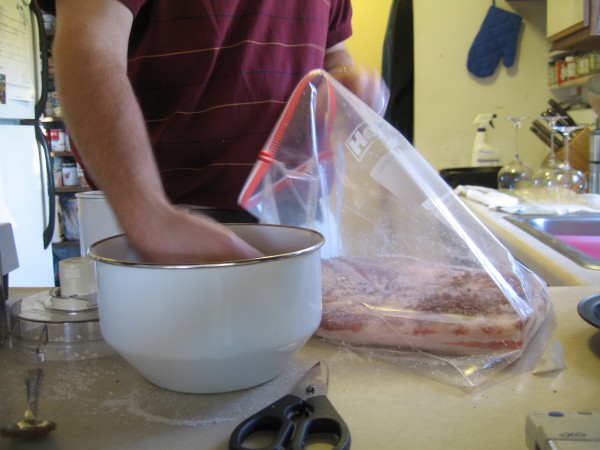 Now it sits in the fridge for a week.