by Jonah
Happy 2011!
Seems like every year holds major changes for us, and 2010 was no exception, so we've included some highlights. As you may remember from last year's letter, Berck joined the ranks of the unemployed. While he waited for the flying industry to improve, in February we decided to purchase a 1973 Honda CB 350 as a hobby project.
Unfortunately, we had to wait a month between purchasing the bike we dubbed Yoshiko (Japanese for, among other things, "little, pretty, green girl") and actually getting to ride it, since we really wanted to take a motorcycle safety course first.
Berck has had fun replacing all the worn out parts and tuning the engine. We took many trips during the year around the area just for fun. And we found out an added benefit of owning a motorcycle later in the year…but more on that later.
In March Berck went down to Florida, where his Uncle Stacy had graciously hired him to give him flying lessons. Coming back from dropping him off at the Denver airport, however, Joanna hit a patch of iced slush, having already driven 40 miles of clear pavement, and spun Berck's car around, which led to another driver crashing into it.
Amazingly, despite driving at Interstate speeds of 75 mph, nobody was hurt badly–the other driver just suffered the effects of her airbag deploying, and Joanna had a giant bruise on her left thigh. But Joanna was charged with a misdemeanor of driving recklessly and causing bodily injury and had to go to court in Castle Rock. Fortunately, because she had a clean driving record, she was given a plea deal of operating a defective vehicle and given a $35 fine.
Joanna got to visit Berck during his six weeks away, and we had some fun on Uncle Stacy's lake when Berck wasn't working.
In the meantime, Berck had found the car of his dreams, a '91 Special Edition British Racing Green Miata with ABS to replace his wrecked car. Instead of flying home, he went to Portland, Oregon to pick it up and drove it to Seattle to Joanna's sister Stephanie's house to replace most of what was under the hood, with a little help from a nephew, before driving it back to Colorado.
In June Joanna made a job switch and left the foreclosure firm, which had been forced to cut everyone's hours down to part-time, to a workers' compensation firm downtown, where she works full-time and has great insurance benefits, even if she does have to dress up a little. She is currently in charge of going through 30 years' worth of files, deciding which ones need to be kept and which can be shredded and contacting each client to see if they want to pick up their files first.
In July Berck's sister Sydney and high school friend Dave came from opposite ends of the country to spend the 4th with us, eat lots of grilled food, explore Bishop's Castle, hike up part of Pikes Peak, and do some driving in dual convertibles.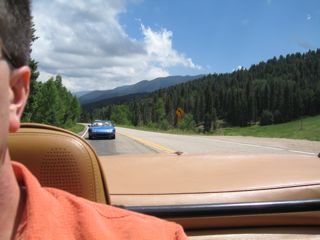 Over the summer, the two of us went on a lot of bicycle rides on the nearby New Santa Fe Trail, regularly making the round trip to Palmer Lake (two towns away) on weekends, stopping at O'Malley's for wings and Blue Moon before heading back–a 32 mile trip total.
As fall arrived, Berck decided to take advantage of all his free time and put it to good use by becoming the newest junior at the University of Colorado at Colorado Springs, pursuing a computer science major and math minor. If all goes as planned, he'll graduate in spring of 2012. Here's where the motorcycle came in handy, since a bike parking permit is substantially cheaper than one for a car, saving us a couple hundred bucks a year. Also, he can park in the parking garage in the spot closest to his classroom buildings.
In October, we each took off a few days to head down to Mobile to celebrate Joanna's dad Robert's 65th birthday with his entire family a couple weeks early, then drove up to Highlands, North Carolina with her brother Ben and his wife Amanda to meet Berck's mom Cynthia and sister Sydney.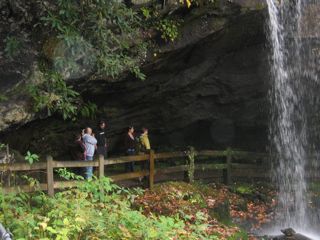 Sydney joined us again at a wedding a week later and then for Thanksgiving, at which time she bought us our 7-year-late wedding present, a batch of brewing equipment. Berck has been enjoying his new hobby over his winter break and has already brewed three batches of beer.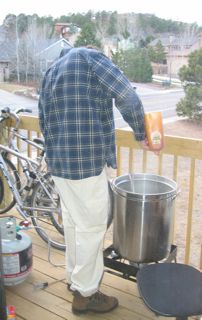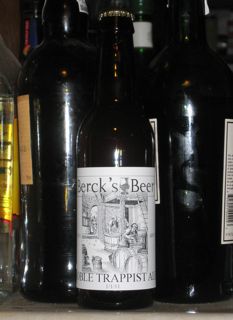 Finally, we ended the year with Ben and Amanda, who joined us in Colorado for the week between Christmas and New Year's.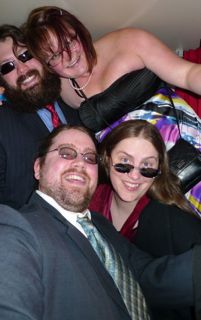 Our favorite Christmas present was probably the one from the federal government in the form of extended unemployment benefits for the time being. Despite the past year's changes, we are continuing to get by, have fun, and enjoy this beautiful part of the country we call home. We are grateful for family, friends, and love and wish you better year than last!
Berck and Joanna