by Jonah
So there's a fire heading toward our apartment. Â Yesterday, we were in a voluntary evacuation area (which has since been lifted).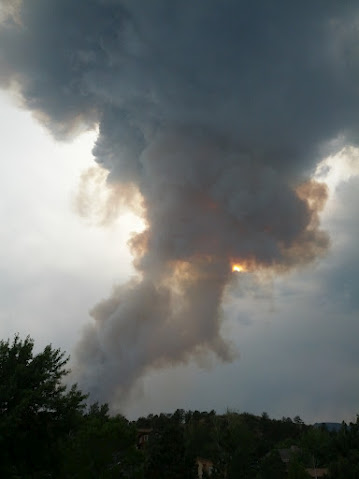 It's a lot bigger now. Â We've been keeping up here with the details. Â Here's the evacuation area. Â They've evacuated Green Mountain Falls, Crystola, and all of Manitou Springs, as well as some neighborhoods close to our home.
We had dinner plans last night, and we didn't want to return to a mandatory evacuation and not be able to get back to our apartment with our kitten Professor von Neumann trapped inside without any food.  So we packed up an overnight bag and took the kitten to my mom and dad's house in Black Forest and spent the night.